Candid Wedding Photography
I tell people's Love Stories through
Candid Wedding Photography
– In a Fun, Quirky and Unobstrusive Manner.
Welcome to Rajesh Arya Photography. If you're looking for a wedding photographer who's not afraid to throw tradition to the wind and capture your special day in a raw photo journalistic way you've come to the right place. If you're looking for someone who will give you the standard list of posed 'pretty pictures' I'm sorry to disappoint but I'm not the man for the job. 
Rajesh Arya Photography is all about capturing your wedding day candid and rawly. We believe that photographs should be natural and authentic to live, without being too posed or staged. This approach may not be for everyone, but we're the perfect wedding photographer for you if you're looking for something different. We believe in capturing the emotions and moments of your wedding day, rather than just taking a lot of 'pretty pictures. So if you want to remember your wedding day exactly as it happened, without any fake or forced smiles, then Rajesh Arya Photography is the best wedding photographer for you. We believe that wedding photography should capture the real you, not some idealized version. So if you're looking for a wedding photographer who will truly capture your special wedding day, then look no further than us.
Wedding Photography in Delhi
We feel that every couple has a story to tell. A story that began well before the night of the wedding and will continue well after.
Best Candid Wedding Photography
Gone are the times when weddings were traditional affairs where after all the rituals the friends and family used to line up in front of the camera to get their photos taken by the photographers. The couples are more demanding than before when it comes to the smallest details of the wedding. This is the reason why there is an expert Best wedding photographer in Delhi hired for all areas of a wedding- from food to clothes, and from photos to make up.
The photos keep the memories alive forever, so they are the most important part of the wedding. All the arrangements will fall flat if there is no experienced photographer to capture the beautiful moments and make them an everlasting memory.
Indian Wedding Photography
Why Candid Wedding Photography?
In the enchanting realm of Swiss gambling, a captivating narrative unfolds, where age-old traditions seamlessly blend with the modern digital age. Swiss players, known for their affinity for local gaming establishments like the Grand Casino Bern and Casino Interlaken, have also embraced the allure of online casinos. But within this exciting tale of gaming, a question emerges like a subplot - what's the legal landscape like in these virtual gaming havens?Let me take you on a journey through this intriguing storyline: On January 1, 2019, a momentous transformation swept through the Swiss gambling landscape. It marked a turning point as legal online casinos in Switzerland received official recognition, ushering in a new era of gaming. Leading this transformation is none other than the Swiss Federal Gaming Board (ESBK), the guardian entrusted with the responsibility of bestowing licenses upon carefully vetted online gambling platforms. And right here on our digital stage, we're eager to engage with you on this topic, keeping you informed about all things related to casinos.Within the pages of our virtual library, you'll discover a treasure trove of knowledge - from insightful casino reviews to comprehensive lists of the finest legal online casinos in Switzerland, thoughtfully categorized for your convenience. We also offer an array of guides to enrich your gaming experience, ensuring that every moment spent pursuing Lady Luck is truly memorable.To learn about the criteria for legal online casinos in Switzerland and for those who wish to access the complete list of legal online casinos, you can find more information here:
schweizcasinotrends.com
.It's important to understand that online gambling has captured the hearts of many in Switzerland, evident from the sheer abundance of legal online casinos in Switzerland. In a landmark decision in 2018, a resounding 1.8 million Swiss citizens (representing an astonishing 73% of all votes) voiced their resolute support for the legalization of Swiss online casinos. The majority had spoken, and the wheels of legislation were set in motion. The Swiss Federal Council promptly implemented the new laws, effective from January 1, 2019.This monumental shift began with the ESBK (Eidgenössische Spielbankenkommission), which extended concessions to existing Swiss casinos like the Grand Casino Baden and Casino Bern. Each Swiss casino had to present its case for legalization, adhering to specific game offerings and regulatory conditions, much like the Casino Luzern. Once all the pieces fell into place, these casinos could unveil their online gaming offerings to the eager Swiss audience. Here, your gaming experience is not only legal but also secure and profoundly enjoyable, ensuring that every moment spent in the pursuit of fortune becomes an unforgettable chapter in your gaming story.
Wedding photography has become more and more popular in recent years. Many couples choose to forgo the traditional posed wedding photos in favor of candid shots. There are a few reasons why this trend is growing. Candid wedding photography captures the emotions of the wedding day in a way that posed photos cannot. It allows the viewer to feel like they are right there at the wedding, experiencing all the happiness and excitement firsthand. Candid shots also capture the personality of the couple and their guests in a way that staged photos often do not.
Another reason candid wedding photography is becoming so popular is that it is more affordable than traditional posed photography. There is no need for an elaborate setup or hiring a separate photographer to take the photos. All you need is a good camera and someone willing to capture the special moments as they happen. So if you are considering wedding photography, be sure to consider candid wedding photography. It is a great way to capture the emotions and personality of your wedding day in a way that posed photos simply cannot.
If wedding photography is what you want, choose candid weddings. Their photos are always the most beautiful ones and! They let you feel the marriage as if you were there. The expressions captured in candid wedding photography cannot be staged, which makes these pictures so beautiful. They document the moments as they happened, without any interference from the photographer. Candid Wedding Photography gives the photos a more natural look. It allows the viewer to feel like they are right there at the wedding.
Candid wedding photography is also more affordable than traditional posed wedding photography, so it is an excellent option for couples on a budget. If you are considering wedding photography, consider candid wedding photography as well – you won't regret it!
Best Wedding Photographer in Delhi
We love to capture weddings as it's the most important day in everyone's life. Rajesh Arya is a passionate wedding photographer, always focused on providing the best candid wedding photography services in Delhi,India. He believes that every wedding has a story of two peoples choice & joy of love that should get captured on the right time.
A photographer is the person who should always know what their clients want him to do. At Rajesh Arya Photography we always disclose what we gonna do in your wedding to make it perfect in every shot!
Contact us & let us capture all your precious moments.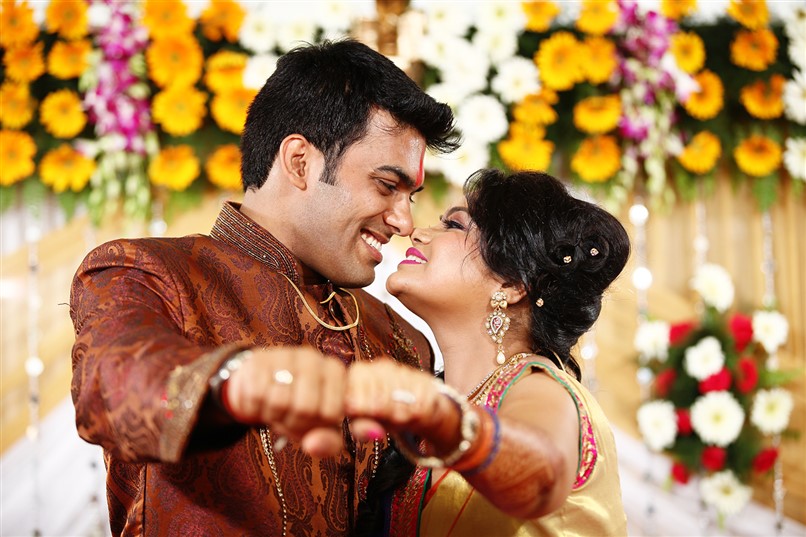 Sunaina & Arjun Kapoor
Great Memories
Rajesh is really talented photographer. Not only he will catch the instant, he will also freeze what others won't see. He knows how to make people feel comfortable and make them forget it's a shooting. I highly recommend him.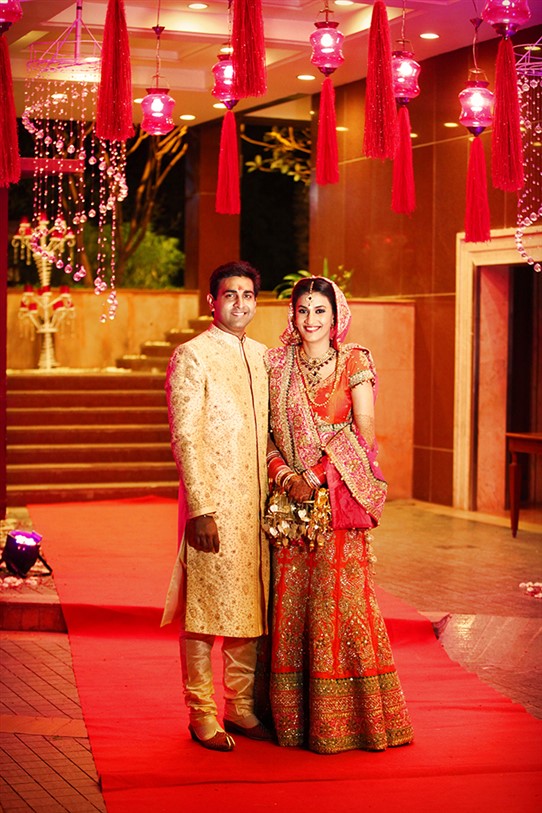 Shruti & Shekhar
Talented Wedding Photographer
Rajesh is really talented photographer. Not only he will catch the instant, he will also freeze what others won't see. He knows how to make people feel comfortable and make them forget it's a shooting. I highly recommend him.
Wedding Photography in Delhi
Wedding Photography Packages
When it comes to wedding photography, you want to ensure that you are getting the best possible value for your money. That is why it is essential to compare different wedding photography packages before making your final decision. There are some factors that you need to consider when choosing a wedding photography package. The first is the length of time that you need the photography to shoot your day. Most wedding photography packages will include the photographer's time for the duration of the wedding, from the ceremony to the reception.
The second factor to consider is what type of prints or digital files you would like included in your package. Some photographers will provide prints, while others will only provide digital files. If you want prints, you need to ensure that the photographer's printing process is compatible with your wedding album or another unique item.
Finally, be sure to ask about any extra costs associated with the package. For example, some photographers charge extra for travel expenses if the wedding occurs outside of their standard service area. By considering all of these factors, you should be able to find a wedding photography package that fits both your budget and your needs. 
Rajesh Arya Photography offers a variety of wedding photography packages to choose from, so you can find the perfect one for your wedding day. All of our packages include the photographer's time and services for the duration of the wedding and digital files of the photos. We also offer various print options, from traditional wedding albums to custom-designed prints.
For more information about our wedding photography packages, please contact us today. We would be happy to answer any questions and help you choose the perfect package for your big day.
Wedding Photography Blogs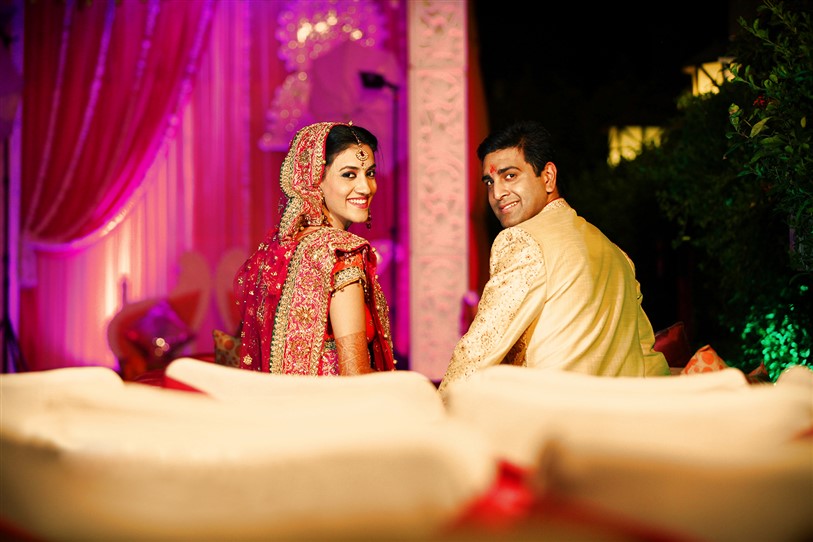 In wedding photography, the interplay between light and shadow holds immense significance. Photographers strive to capture the essence of their subjects, and lighting plays a
Read More »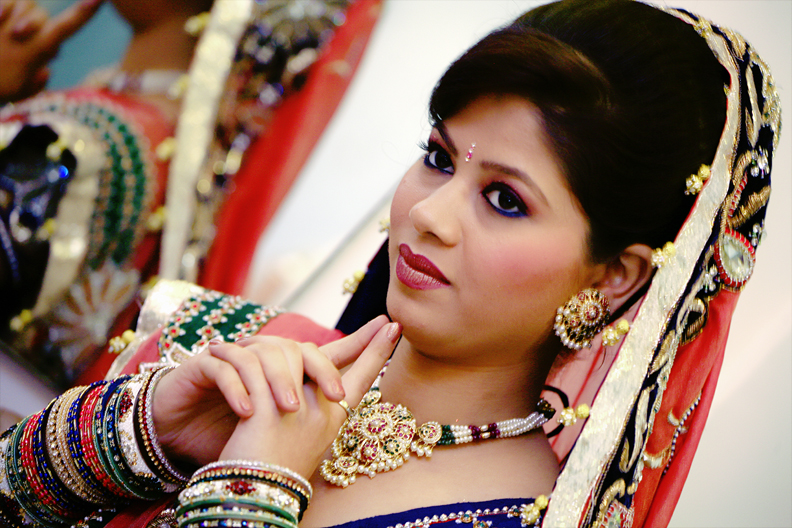 As aspiring photographers, we understand the significance of this momentous occasion and the importance of creating timeless memories. Let's dive in! This Wedding Photography guide
Read More »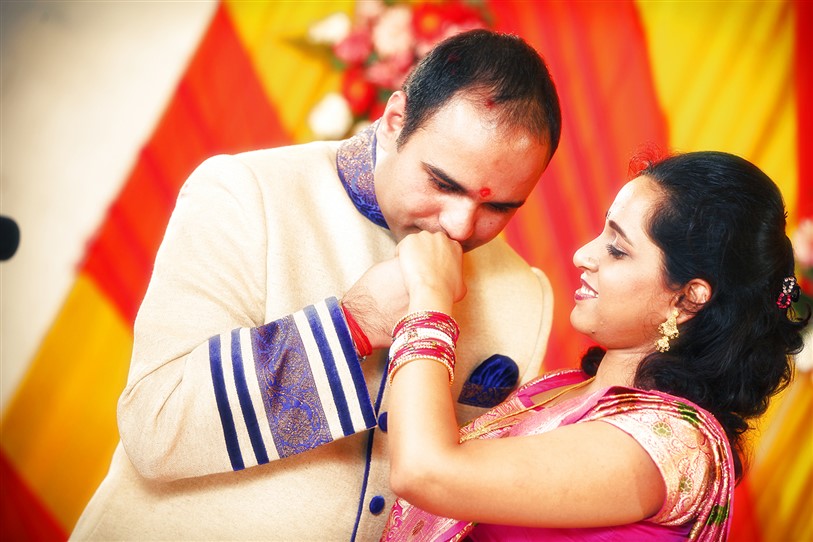 Candid Wedding Photography strives to capture those genuine, unscripted moments that beautifully reflect the emotions, joy, and love shared on this special occasion. In this
Read More »
Getting Married? Let Us Make It Memorable